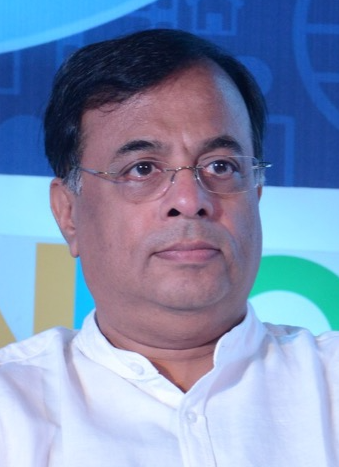 About Hari
Published 08 October 2015
Profile
Startup farmer 

Hari is an Investor , advisor and mentor . He uses LeanStartup , BMC , VPC to innovate , validate , redesign and discover new growth engines He provides strategic inputs and directions to entrepreneurs , playing the role of a friend , philosopher and guide . Post his stint as an entrepreneur for over 27 years as founder of Ontrack Systems Limited (www.ontrackindia.com) , Hari has made angel investments in several startups in diverse domains and has led investments in innovative startups in India and abroad. Hari supports entrepreneurs in several ways .Hari uses and advocates methodologies like lean startups and other practical techniques to guide entrepreneurs and management teams.
He is a Director of Mukunda Foods Private Limited ( www.mukundafoods.com ) , Director of High City Retail Private Limited (www.shopatplaces.com) . He is an advisor to IvyCap Ventures , (www.ivycapventures.com ) a Private Equity fund, focused on supporting entrepreneurs from premier institutions of India. He was an advisor to Sol Primero ( www.solprimero.com ) ,an early stage venture fund started by two women .He is a Board observer and Mentor to www.hearingplus.in , a company run by a team of audiologists who have set up a chain of clinics for patients with hearing problems. He is an advisor to www.inventrom.com , a young company focussed in IoT which has built a low cost platform for rapid IOT application development. He is a mentor and advisor to mpokket.com , a Fintech company which is currently focussing on lending to students in India. Hari is a mentor and Board observer to www.styledotme.com , a company focussed in applying cutting edge technology in the fashion industry.
He is a member of The Indian Angel Network (www.indianangelnetwork.com ) , where he contributes in deal sourcing , due diligence and mentoring of start up companies . He is well networked with entrepreneurs and investors all over the world and has the ability to raise finance for funds, startups and matured companies.
Hari serves / has served as a trustee / Office Bearer of several non profit organisations like TiE ( www.tie.org ) Kolkata as Past President , COMPASS ( www.compassindia.com ) as Past President , NASSCOM ( www.nasscom.org) as former Vice Chairman of EIRC , CIITA ( Confederation of Indian IT Associations) as Founder President, Sr Vice President ( Federation of All India IT Associations) , Shree Dibyananda Mission as a Trustee . He is a mentor and adviser to Babar Ali , who has been recognised as the World's youngest headmaster.
Hari earned a BE ( Bachelor of Electrical Engineering ) from Bengal Engineering College, Shibpur. He started his career in BHEL and after a short stint there founded Ontrack Systems Limited ( www.ontrackindia.com ) , an ICT company headquartered in Kolkata. Hari has led and executed the acquisition(s) strategy for the company and also led the Initial Public Offering (IPO) of Ontrack . Hari was one of the early adapters of the internet ( 1996) and his portal www.calonline.com ( Calcutta Online ) was a very popular portal which was subsequently acquired by a NASDAQ listed company in 1998-99 . Hari subsequently founded www.tendertimes.com , India's first tendering portal and acquired www.indiaonestop.com , India's earliest B2B information portal.